At SPC, we love kids of all ages. Each week we have a wonderful, dedicated group of volunteers who serve in our Kids Ministry on Sunday Mornings.
Downstairs we have childcare for Infants & Toddlers available during our worship service. These are staffed by passionate and background checked volunteers, so you can be confident that your kids will be cared for as if they were our own.
Older kids (through 5th grade) meet upstairs in Heritage Hall. Currently, they are on a 3-year jkiurney through the entire Bible using the Gospel Project Curriculum.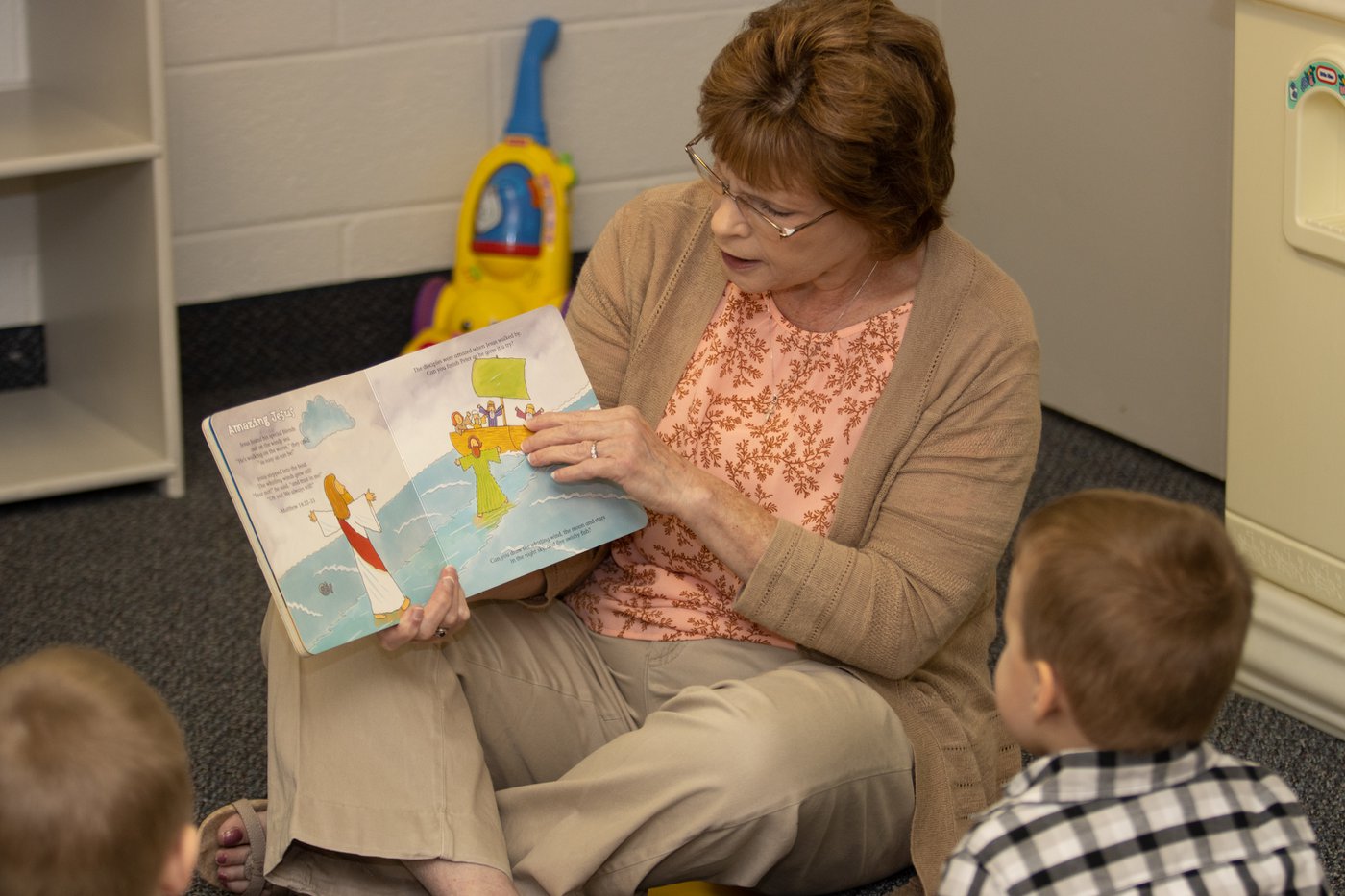 I'm New! What should I know?
For those visiting SPC for the first time, you should know that we love having kids in church. You should choose for yourself whether you'd prefer your kids to be in our kids ministries or with you in worship, but know that we love kids in church including the noise they bring. We think it's important that our time of worship is accessible to kids of all ages.
If you'd prefer them to spend the time in our kids ministries, simply follow the signs to Heritage Hall and our volunteers will help get you checked in!
New Kids & Youth Director Search
We are looking for a Kids & Youth Director who shares our passion for kids. Our ideal candidate is a creative problem solver - someone who looks at kids and youth ministry with fresh eyes. We live in ever-changing culture. Ministry today must take a fresh approach from what many of us grew up with.
If you think that describes you, checkout our Career Page for more information.