2nd Sunday of Advent
Today is the Second Sunday of the Advent Season. Jesus was sent by God to earth to live among us. It was important that Jesus have a human life just like us. That way, we could learn about love by how he acted, what he said, and the things he liked to do. His life showed us how to love God and love others. Jesus enjoyed his life and his friends, and it is important that we never forget who Jesus was as a man on earth with us.
Can you remember a story in the Bible about a part of Jesus's life?
LIGHTING THE SECOND CANDLE ON YOUR ADVENT WREATH
The Second Sunday is the lighting of another purple candle
This candle is the BETHLEHEM candle
Remember from last week that we have hope in God's promises
God promised a Savior would be born in Bethlehem
That Savior, Jesus, would walk among men on earth and live like us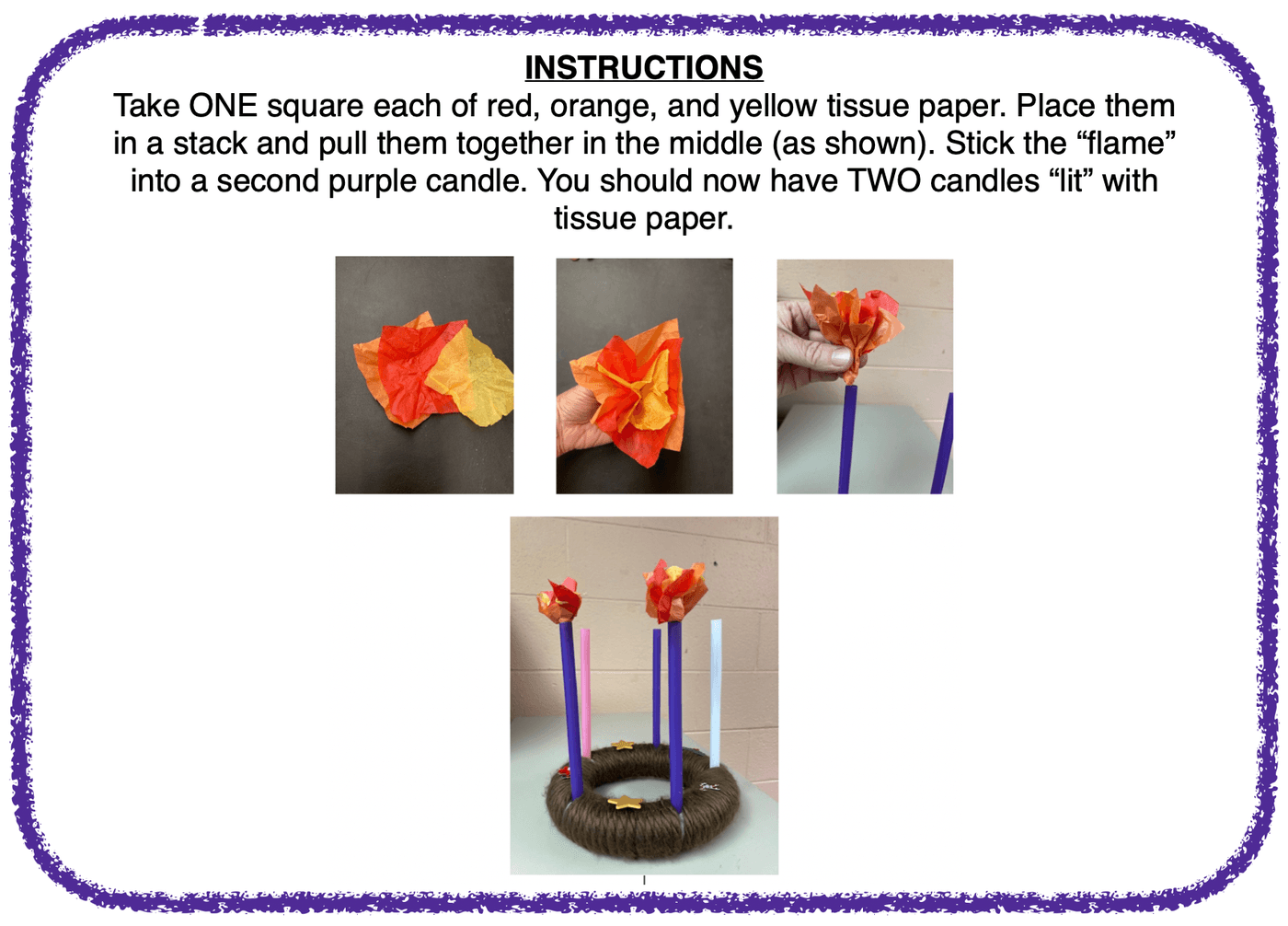 Today's Lesson:
Jesus on Earth
Memorization Verse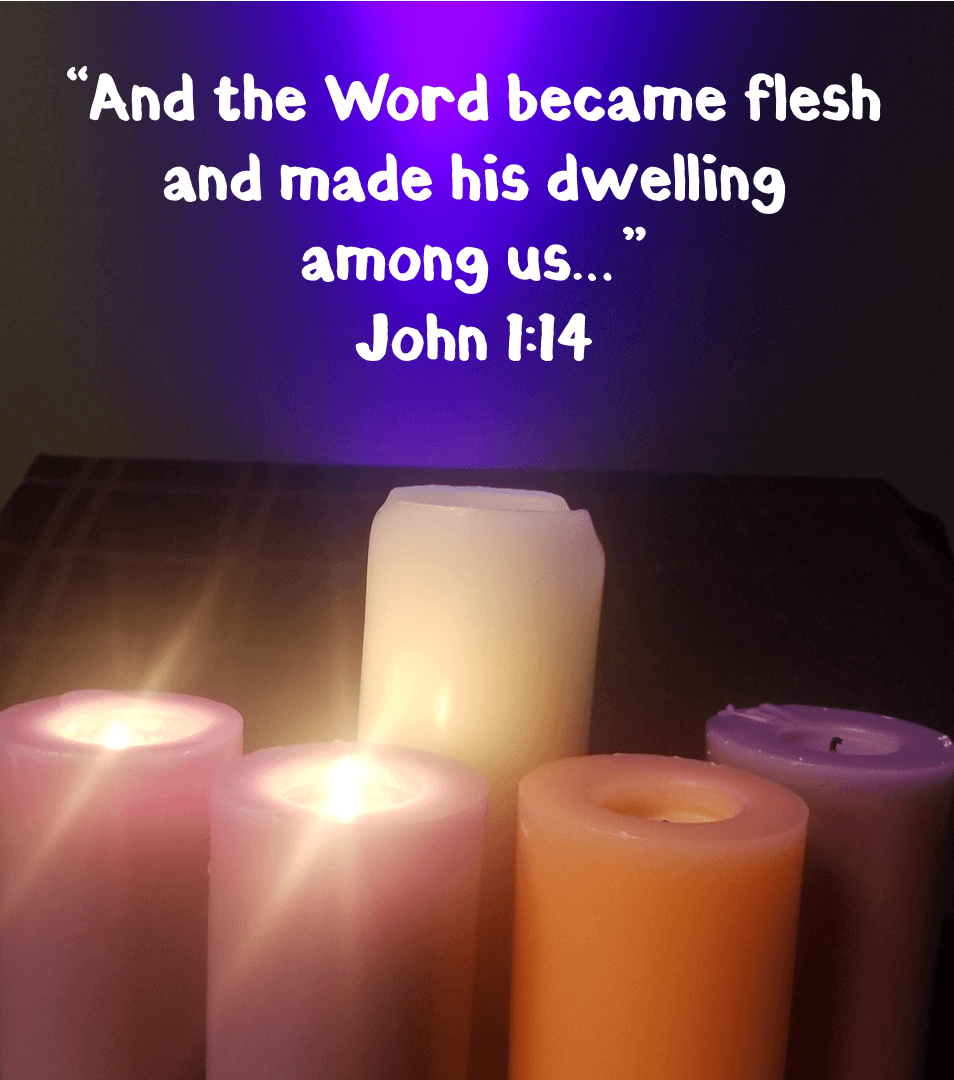 Let's Talk About This!
So, what famous story about Jesus is your favorite? Is it when he was born? When he ate the Last Supper with his disciples? Or is it when he dies on the cross
for your sins?
But remember, Jesus was a normal human, too, just like us! Some of his stories are not so famous (like picking his nose ha ha!)
What does the video say was one of Jesus' favorite things to do?
That's right! Hanging out with friends. Bet that YOU love hanging out with friends, too! What do you like to do with your friends?
Jesus thought the best thing of all was just "being together."
How many best friends did Jesus have while he was on earth? What were some of the fun things that they did together? Do you do any of those same things with
your friends?
What were those 12 friends called?
Yes! Disciples! A disciple is anyone who follows Jesus. That means that WE are disciples, too, and friends of Jesus!
Jesus really did like everyone…how do we know this?
Right again! Because Jesus made new friends all the time – he even made friends with people that no one else liked. That isn't always easy for us, is it!
Jesus also did normal things, like resting. Do you remember the story when Jesus fell asleep in the boat? By not being afraid during the storm, Jesus showed his friends how to trust God – all in the way he was behaving during the storm.
What about taking time alone to pray to God? Do you prefer to talk to God by yourself? Where do you like to go? Jesus loved being outside. Do you? By taking time to pray, Jesus taught others to do the same.
And Jesus loved parties! Do you? What happened at the wedding reception in the video? Jesus performed his first miracle! He wanted all his friends to be able to keep celebrating and having a great time. Jesus taught others to care for one another and to take time to celebrate important moments in life together.
Jesus was God AND HUMAN. He did everything that we do, but he did it with a purpose. Jesus showed us how God truly wants us to live our lives by how he lived his. No one would really get that if Jesus didn't actually show it day by day.
Do you ever like to play around and "copy" what someone else is saying or doing? Well it isn't a game with Jesus. He really does want you to copy the things he did and said every day of his life so you can be more like him and live the life God wants you to live!
So, when you think that Jesus might not understand what is going on in your life…guess again! He does because he lived life as a human, too!
Let's take a moment and quiet our hearts. Remember that Jesus was human and perfectly understands every problem you have, every reason you want to celebrate, and wants to be sure you are cared for. Go ahead, pray for something special today. Jesus is listening and ready to understand and answer your prayer!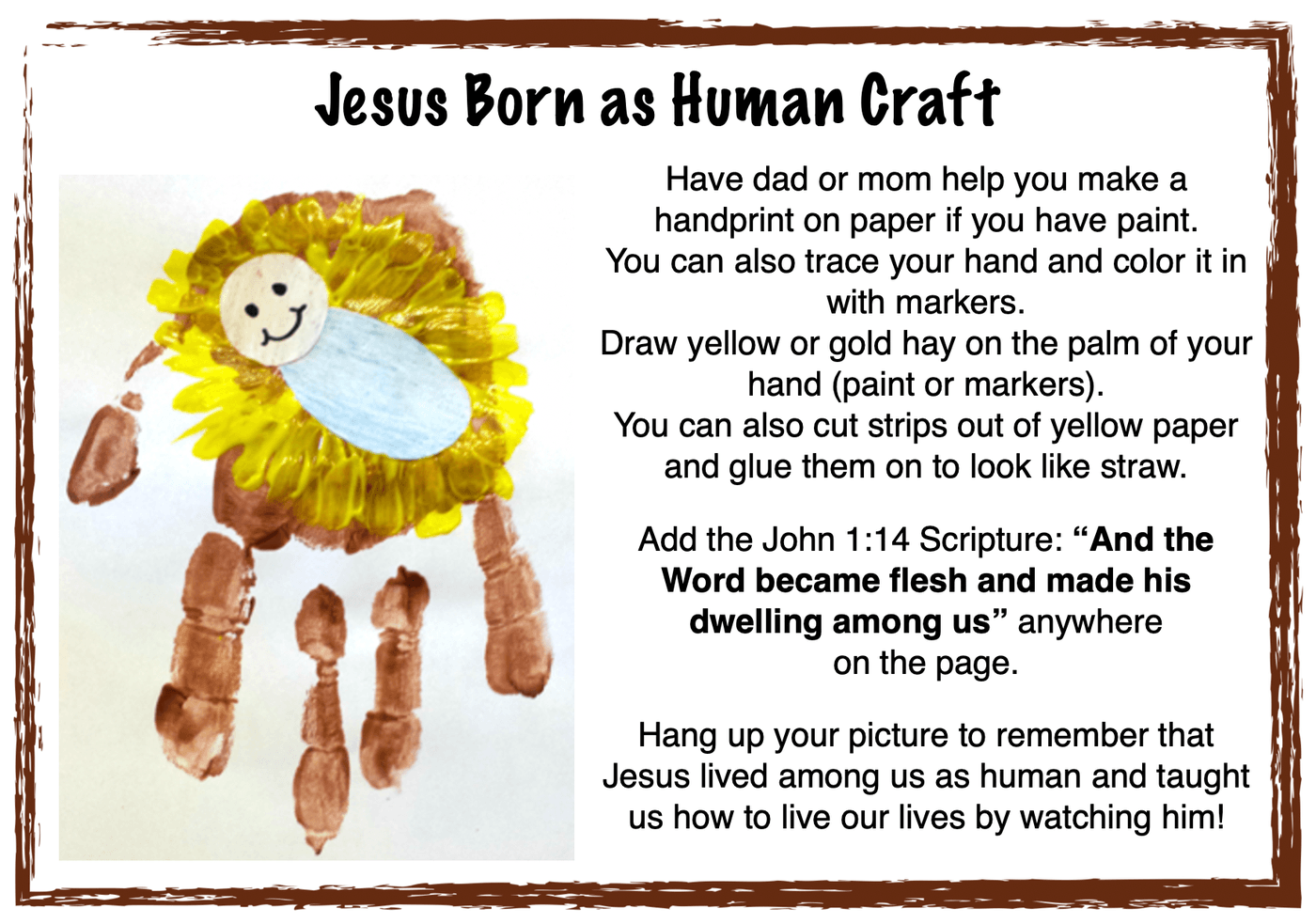 Let's remember that every move we make is to act as Jesus did. How? By reading Bible stories on how Jesus lived his life as a human on earth.
Just move like Jesus did!
We at SPC hope you are taking time in prayer this Advent season, preparing for Jesus and learning about his life on earth. We pray that we all live our lives the way Jesus taught us!
SPC LOVES YOU!